H+M Osheaga "Music Moves"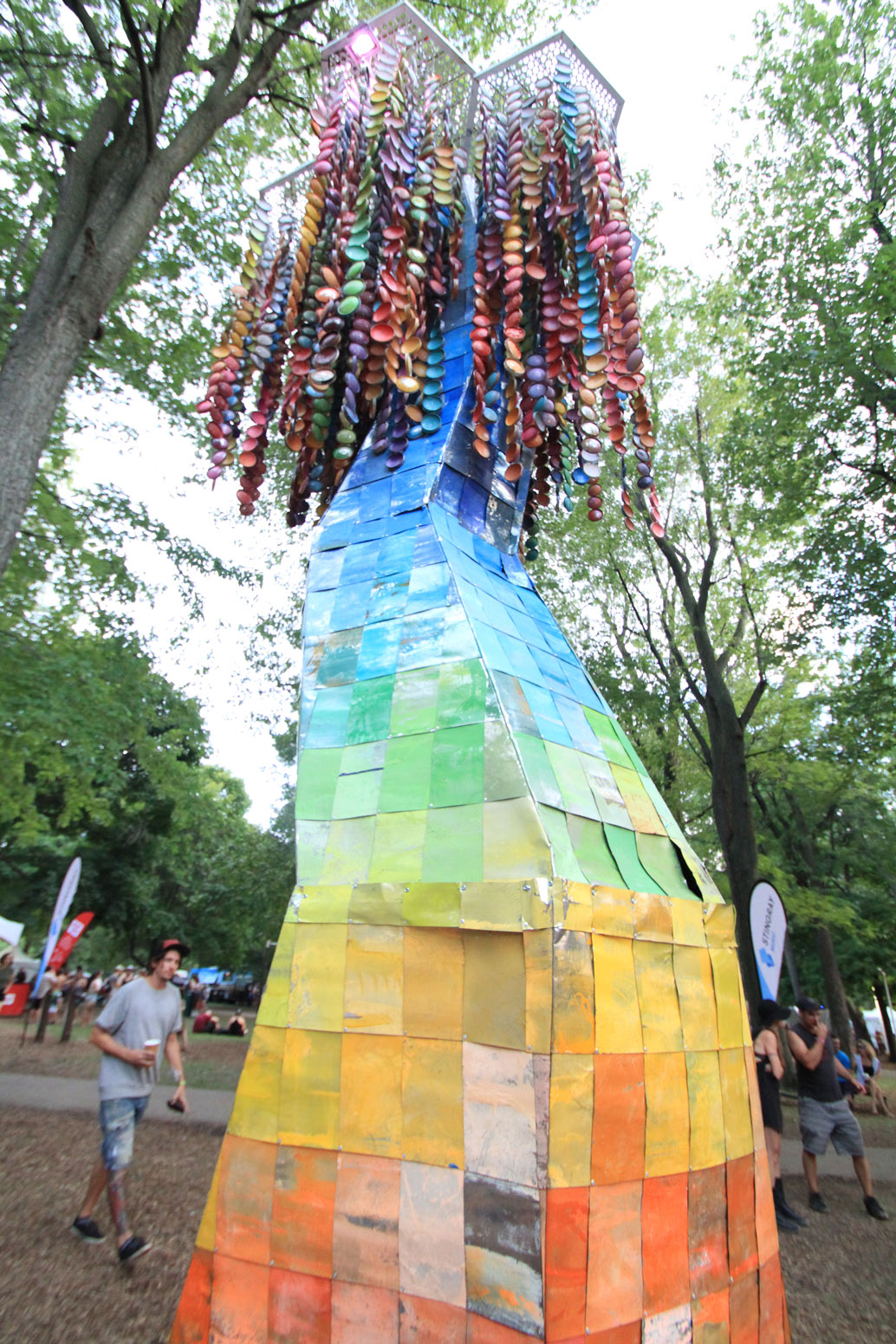 Project : Create Continous Live Artwork over a 3-Day Festival Agency: Revolution Marketing
Description : Work with H+M Installtion and paint a 32' long mural over the course of the Osheaga Music Festival.

The world and the artwork of DJ NEFF is playful, colorful, and explores themes of nature, color, design, and geometry. A graffiti artist by heart, he later found himself at home in the world of graphic design, working at top creative shops and ad agencies making his ideas come to life. A decade later, his personal art continues to revolve around his fascination of a 12oz. can of paint. This year DJ NEFF will combine his efforts with H&M to create a one of a kind piece, "Music Moves"

H&M will once again bring their love of fashion and music into the arts sphere with NEFF's custom installation that will be displayed in front of the H&M activation space. The idea behind "Music Moves" is a visual journey created over three days of Osheaga, that articulates a love of music through rhythm and color through an ever-changing composition. The importance of music in our lives is a huge inspiration for NEFF and his installation attempts to channel this love of music into a beautiful work of art.